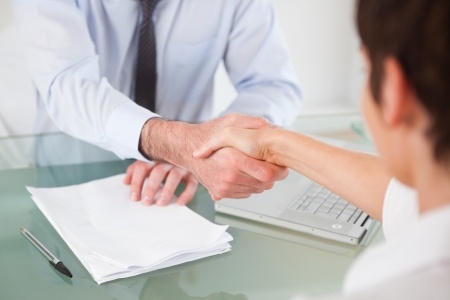 South Florida Property Insurance . . . Do You Have Enough?
When you own real estate, make sure you get the proper type of insurance. Whether you are looking for insurance for an investment rental property or a personal residence, ensuring that you have adequate coverage can be overwhelming.
Some homeowners look for the lowest price possible; however, in the long run, this could prove very costly. If an event occurs, like a fall or lawsuit, you may not have enough insurance or the correct type of coverage to cover these events.
Renters, you need insurance too! Many renters don't realize that the contents of their rental are not covered by the homeowner or condo associations policies. If there is a fire, a flood, theft, or something else, you can lose all of your belongings if you do not have renter's insurance.
Here is a brief description of the different types of insurance.
Physical Assets
Make sure you update your insurance policy to cover any new assets. Many people just keep renewing their policy year after year, without updating the amount of coverage they need. If you only have $350,000 of coverage, but you have done renovations that are worth another $200,000, you will need to increase your coverage to reflect the new cost. Make sure you have enough insurance coverage to reflect the true cost of what it would be to rebuild the property in case of a fire or other disaster.
Liability Protection
Liability coverage will protect you if there is ever a lawsuit related to your property. In the horrible case that a tenant's dog bites another resident, the owner can be sued too! If you do get sued, your insurance company will step in and provide a lawyer to negotiate, defend, settle, or pay a judgment – up to your policy coverage limits. If you only have $300,000 in liability coverage and the judgment is more, you will have to pay the rest out of pocket. Many people do not know that for around $500 per year, they can get additional liability insurance through a Personal Umbrella Policy that would increase your liability coverage in increments of $1,000,000.
Renter's Insurance
As an owner of a rental property, you should also work towards requiring all your tenants to having Renter's Insurance when they sign or renew a lease. This insurance protects the tenants from theft, water and fire damage, and liability issues. This also protects you as claims should first go against your tenant's policy, not your master policy. A typical renter's policy runs about $125-$175 per year. This is very affordable!
Conclusion
Take the time to assess the current property insurance you have and whether or not your coverage is adequate to cover you in a "worst case" scenario. Hopefully, you will never need to use all of it, but it will be in place in case you do! As always, get quotes from several companies to make sure you are getting a good deal on the coverage you require.  If you choose Keystone Property Management as your company, we help our owners get the best coverage possible!